Digital publishers depend on revenue to operate, just like any other business. Some sites leverage paid subscriptions to generate income and others rely on display advertising.
Advancements in technology and the evolution of the digital media landscape allow publishers to make their inventory available in the marketplace with a few simple lines of code—and there are companies that specialize in just that. However, once a part of the system, sites could be subject to fluctuating performance, enhanced scrutiny over content, and compliance of strict user privacy and protection regulations.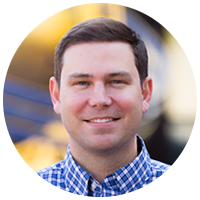 "When a business is reliant on a steady flow of ad dollars, it matters when CPMs suddenly drop or brands begin targeting away from your site due to anything from things like attention quality to viewability scores. Publishers should look for partners that provide a comprehensive management solution that goes beyond monetization to fit their individual needs."
Michael Snow, Intermarkets, Inc.
The digital media publication, eContent, recently covered expanded managed solutions for publishers. The article goes into some detail about the problems that websites are up against and how content and quality can be impacted.
Intermarkets partners with publishers to go beyond monetization. We provide managed services based on the needs of each of our individual publisher brands. Our unique setup allows us to provide higher-level monetization and management solutions, or fully-integrated services that include ad ops, accounting services, development support, legal review of contracts, vendor connections, and more. Our primary goal is to work for publishers so they can focus on creating quality, engaging content for their readers.
If you're looking for managed services to support the content on your site, fill out our contact form and we'll create a customized solution to meet your unique needs as a business.